Supported by Cambodia Film Commission (CFC), Reisen in ferne Welten (or Traveling into distant world) is a 45-minute documentary project lead by Ute Werner, a German TV producer. The idea behind the documentary is to promote tourism in Cambodia to German speaking travelers.
"Of course, I know that millions of tourists [German tourists] are traveling to Cambodia every year, but most of them want to see Angkor Wat. Some of them come to Phnom Penh too. But, a big part of the country is nearly unknown. So, I wanted to promote tourism in each different region we were going to. So, we filmed different stories about what tourist can see and do," said Mrs. Werne.
Highlighted 5 different provinces and cities, Reisen in ferne Welten was broadcasted on 5th January on 3sat, a satellite cultural channel produced by a joint organization of Germany's regional public-services broadcaster, ARD, together with a German public-service television broadcaster, ZDF. Those cities include: Phnom Penh city, Battambang province, Kampot province, Kep province, and Sihanouk Ville.
"[…] A lot of TV viewers had decided to watch this program. The feedback was very positive," said Mrs. Werner.
To watch the full-video please click on the link below:
https://www.3sat.de/page/?source=/ard/sendung/190225/index.html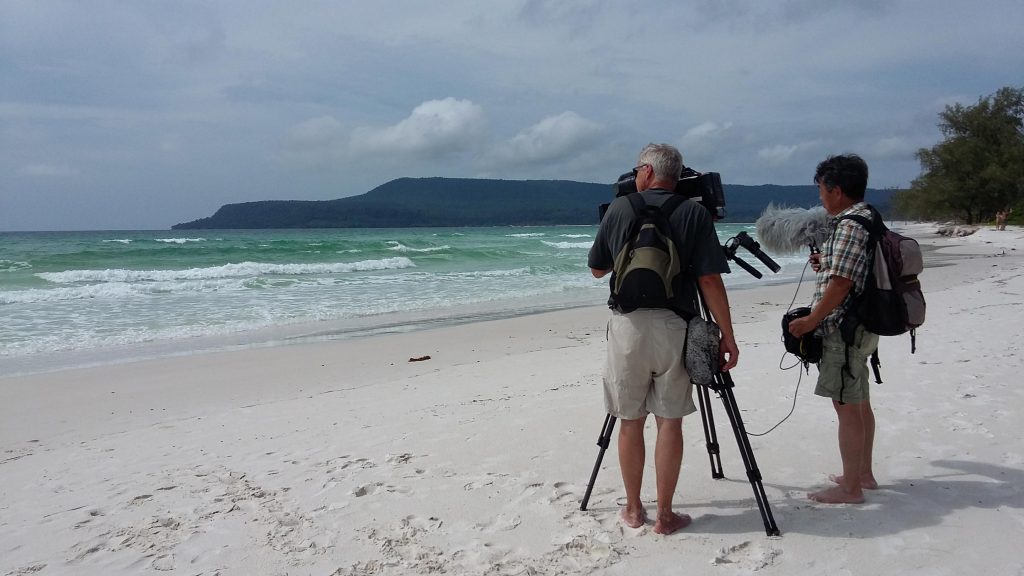 Production team is shooting on Sok San Beach on Koh Rong, Sihanouk Ville.