The Cambodia Film Commission has assisted the Hollywood blockbuster ACT OF VALOR in november 2009, the film has been released in 2012.
The team has shot in Phnom Penh and Kampot in various locations, using the best of Cambodian landscapes and crew.
Spectacular scenes were shot In Phnom Penh such as a fake explosion and over 150 children as extras as well as helicopter takes over the city.
Over 30 khmer crew members joined this americain production in all departments (Set design, Casting, Assistant directors, Lighting, Grips, Special Effects….) on this large scale shooting.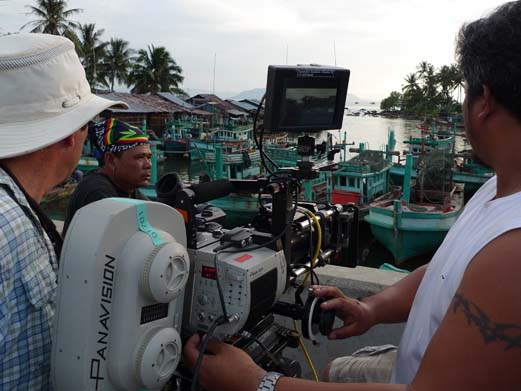 The film is directed by Scott Waugh and Mouse McCoy, the commercial powerhouses behind the films STEP INTO LIQUID, and DUST OF GLORY. Shane Hurlburt (who also did TERMINATOR SALVATION) is the cinematographer. The production was serviced by Indochina Production.
Released in early 2012, The film is hitting the top of the box-office all over the planet.